Android Oreo is finally here, after a long summer of Beta testing the final release has been hitting the Pixel and Pixel XL devices these last few weeks.
Google once again teams up with a famous sweet maker, they previously teamed up with KitKat for Android 4.4 in 2013.
I'll run through a few of the major features in Android 8.0 Oreo starting with Auto fill within Apps, this feature allows you to auto fill login information within certain apps like Twitter using your saved logins from Chrome.
Next up is the picture in picture mode, this allows you to shrink a video or video call from Google Duo and move it about while you use other apps. This looks handy for video calls more than anything so you can multitask, you can already do split screen while watching Youtube.
Notification dots are a nice extra way to see notifications on your phone, a small dot will appear in the top right of an app icon when you receive a new notification. By long pressing on the icon you get to view that message and swipe it away without ever going into the app, it's a nice feature for those that hardly look at the notification centre or coming over from iOS.
Google has completely overhauled their famous blob emojis and replaced them all with brand new designs similar to iOS and Samsung devices, these emoji can also now be updated independently of the OS so you'll always get the latest emojis created instead of waiting each year.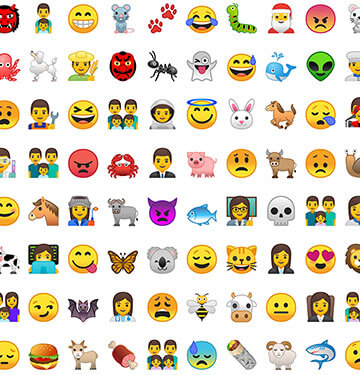 Lastly some small bits, Google Play protect is a new feature for the app store that lets you scan apps for that extra layer of protection against malware which is always nice for peace of mind. Adaptive icons allow developers to now provide a full-bleed square-shaped icon and OEMs will mask the icon to ensure intra-device consistency and not make your home screen look a mess, The redesigned Ambient screen highlights the incoming notification with larger font, highlighted app name and immediate access to actions.
Overall its a very good update that adds so much more to the already feature packed Nougat update from last year, It puts the stock operating system on par with many other versions running on Samsung, LG, Sony, Moto, HTC and Oneplus.
It also puts on the same level as iOS 11 which is due next week, there's nothing between them right now except for personal preference of phone.
Google also announce the new Pixel 2 and Pixel 2 XL next month with perhaps Android Oreo 8.1, rumoured features for that include connected bluetooth device battery info, force touch haptics similar to 3D touch on iPhones and better performance all-round.
We'll see what rumours come out as we get closer to launch….